Yannick Carrasco is one of the stars set to get a goal when Atletico Madrid play Rostov in the UEFA Champions League on Tuesday.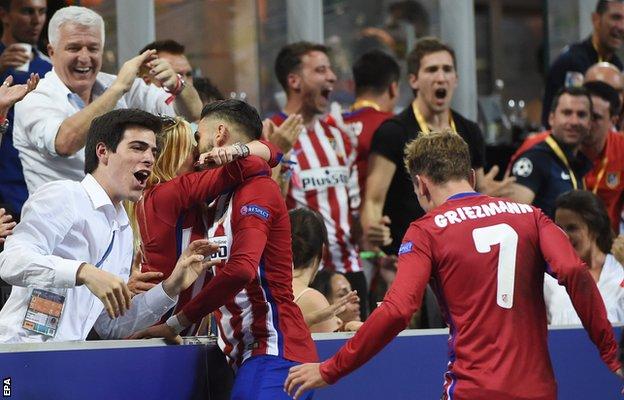 The player has stepped out of the shadows of Antoine Griezmann and Fernando Torres of recent and has a high odds of getting a goal anytime.
City face Barcelona again after their recent 4-0 thumping. Lionel Messi almost singlehandedly handed City manager Pep Guardiola one of his worst nights as a football manager. Even football betting experts wouldn't have predicted such for the former Barcelona coach. However, the floodgates were opened after Claudio Bravo was sent off. City entered the game with a 6/1 odds to win but they are 19/10 to win at home.
Manchester City only just returned to winning ways after six games. They thrashed West Brom in convincing fashion, and are set to face a weakened Barcelona side – when compared to the last squad. Gerard Pique and Jordi Alba are injured; Jeremy Mathieu remains suspended for the red card he picked up. Andres Iniesta remains sidelines as well.
On the other hand, Sergio Aguero and Kevin de Bruyne are set to start. Bravo remains out, while recognizable right backs Bacary Sagna and Pablo Zabaleta remain injured. That leaves a hole at the back, making it vulnerable to the powerful combination of MSN – Messi, Luis Suarez and Neymar. The game is widely expected to end in a draw as it seems to be a mutually convenient score line for both sides.
Arsenal is expected to get yet another win when they face Ludogrets. They are widely expected to confirm their spot in the knockout phase with a decent performance after their Emirates victory over the same side. Arsene Wenger might rest stars with the North London derby against Tottenham looming this weekend.